jul 11, 306 - 306 A.D. : Constantine dies.
Description:
The first Roman emperor to profess Christianity. He not only initiated the evolution of the empire into a Christian state but also provided the impulse for a distinctively Christian culture that prepared the way for the growth of Byzantine and Western medieval culture. He became very ill and died at the age of 65.
Added to timeline: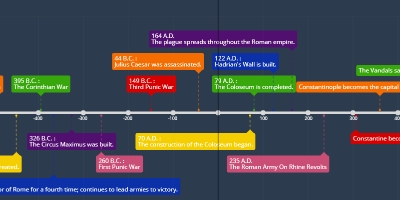 Ancient Roman History
Roman Empire from 500 B.C. - 500 A.D.
Date: