dec 22, 430 - 430 A.D. : The Roman Empire signs a first peace treaty with the Huns.
Description:
This treaty was signed between Rome and Carthage twenty-eight years before the invasion of Greece by Xerxes, according to Polybius. The treaty stated that there "shall be friendship between the Romans and their allies, and the Carthaginians and their allies" on the conditions listed below. Although this treaty was actually much better for the Romans than for the Carthaginians, Roman senator Cato the Elder went to visit Carthage in 175 BC/BCE.
Added to timeline: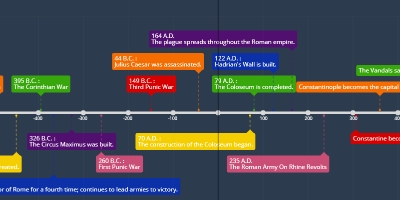 Ancient Roman History
Roman Empire from 500 B.C. - 500 A.D.
Date: