jun 2, 235 - 235 A.D. : The Roman Army On Rhine Revolts
Description:
Alexander Severus the Roman Emperor conducted an indecisive campaign against the Germanic tribes. Alexander Severus' troops revolted and killed him. Maximinus, a Thracian general, became the new emperor.
Added to timeline: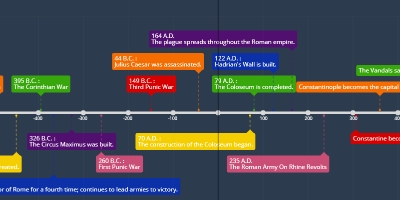 Ancient Roman History
Roman Empire from 500 B.C. - 500 A.D.
Date: