apr 24, 149 BC - 149 B.C. : Third Punic War
Description:
The Third Punic War occurred as a result of Rome's obsession with Carthage. Roman Senator Cato would end every speech with "Carthage must be destroyed". Rome sends an army of 80,000 infantry and 4,000 cavalry to attack Carthage.
Added to timeline: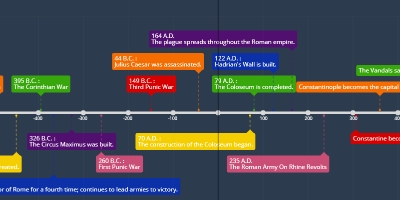 Ancient Roman History
Roman Empire from 500 B.C. - 500 A.D.
Date: