nov 8, 367 BC - 367 B.C. : Camillus is named Dictator of Rome for a fourth time; continues to lead armies to victory.
Description:
He was a Roman soldier and statesman who came to be honoured after the sack of Rome by the Gauls as the second founder of the city. Camillus celebrated four triumphs and served five times as dictator of Rome. His greatest victory was as dictator in 396 BC, when he conquered the Etruscan city of Veii.
Added to timeline: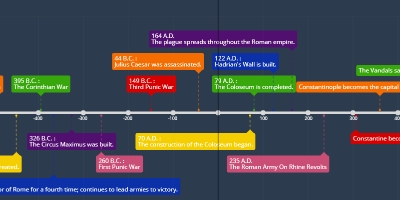 Ancient Roman History
Roman Empire from 500 B.C. - 500 A.D.
Date: