jan 3, 490 BC - 490 B.C. : Battle of Marathon
Description:
The Army of Athens and its allies met the Persians on the Plains of Marathon about 22 miles from Athens. The Greeks charged the Persian lines. Both sides fought hard, but it was the Greeks who were able to break the Persian lines. The Persians were forced to withdraw to their boats. The complete Greek victory at Marathon ended the immediate Persian threat.
Added to timeline: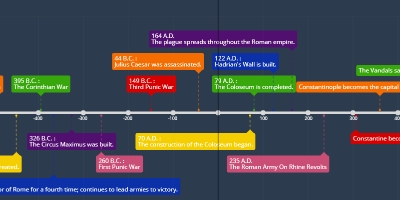 Ancient Roman History
Roman Empire from 500 B.C. - 500 A.D.
Date: