dec 22, 2016 - EGO GAMIFICATION
Description:
What an amazing song to an awesome alias. Let me just gush for a second and say that I think the Hard Sound Unit is one of my favourite aliases/groups/things Ren is doing right now. Why? Because every song by them is not a song but a journey. The songs are long, winding and a perfect blend of Ren's hardcore past and his more recent ventures into the ambient and experimental genres. This song is no exception being the longest of the three songs released by them. You can really hear just about every alias make some kind of inflexion or part of the song but Rotten and Darius' acid hard trance style is the one that makes the biggest part of the song. Check out Adventure With Tweesee to know what I'm talking about but yeah this is a release everyone should hear; it's simply fantastic.
Added to timeline: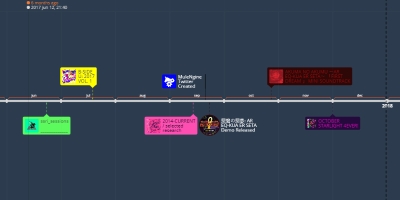 The Ren Queenston Discography and Events Timeline
Welcome to The Ren Queenston Discography and Events Timeline...
Date:
Images: