23h 56min, mar 17, 1766 y - Repeal of Stamp Act and Passage of Declaratory Act
Description:
B: There was a new minister named Lord Rockingham. Word of the violence caused by the stamp act had reached British shores. The reduced trade had pushed some people to believe that repealing was the best option. However, the Declaratory Act was supposed to sort complete authority by binding laws on American Colonies, "all cases whatsoever."
C: Were ecstatic because it freed up their daily lives and made every day struggle easier, and when it came to the declaratory act, the colonists viewed it as another form of oppression so they ignored it. They believe they shouldn't be forced to do things if they have no representation.
Added to timeline: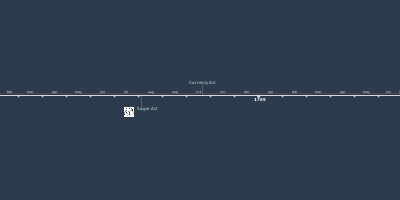 Timeline
Date:
Images: