0h 4min, mar 22, 1765 y - Stamp Act
Description:
B: Made to raise funds to pay off war debts. Restricted certain publications. Forcing them to pledge loyalty to avoid tax.
C: Since the tax effected more than just publications, everyday life was starting to be hindered by the tax, people were much more incendiary towards it. When it came toward larger publications, they couldn't trust them because their prevalence corresponded with the popular party.
Added to timeline: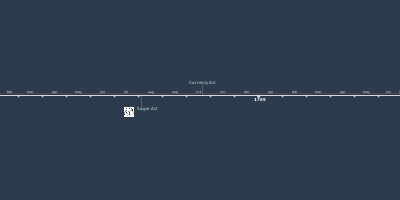 Timeline
Date:
Images: