dec 12, 1519 - Alfonso Pineda (The Mapper)
Description:
He was one of the first people to decide he would map around the gulf of Mexico. Alfonso messed up though and landed in the middle of florida and made everything closer already. Fortunately he made it back alright.
This map, though not perfect, gave the the other spaniards to come an idea of the land.
Added to timeline: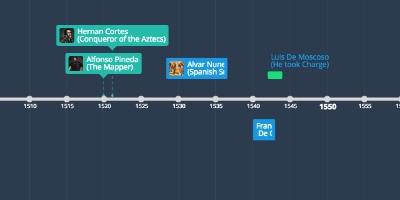 Spanish Explorers
Date:
Images: