jan 1, 4000000 BC - Australopithecus
Description:
Australopithecus, most widely recognized as the first signs of human evolution, began our bloodline as we know it. Australopithecus were the first hominids to possess SRGAP2, offering increased length and ability for neurons in the brain. This gave Australopithecus the small advantage it needed to progress as a line.
Along with this, Australopithecus was bipedal, meaning it walked on two legs. This freed up Australopithecus' hands, allowing it to grab things while standing or walking, as well as allowing it to reach up higher in trees for fruit. This ability to use hands led to the use of tools, though the sticks and rocks that Australopithecus used as tools were primal and rudimentary. However, this ability to use tools made Australopithecus stand out against other apes and chimpanzees.
Australopithecus was much shorter than modern man, and almost completely covered in hair. Males were significantly larger than females. The unique balance of Australopithecus also granted them the ability to throw with force.
Australopithecus did not form into societies, and were not advanced enough to farm or form spiritual religions. It is also extremely unlikely that Australopithecus was creating art during this time, as no evidence exists of such a thing.
Added to timeline: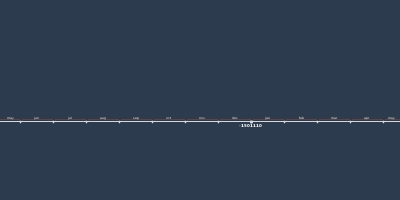 Human Evolution Project - Working
Date:
Images: