jan 1, 1913 - Bohr/Planetary Model
Description:
Neils Bohr was a student of Rutherford who came up with a new model of an atom which showed that electrons circle around the nucleus in orbits. This was based off of our solar system.
He said that each level or orbital linked to with an energy: the first level being E1, second being E2, third being E3, etc. Energy is absorbed when valence electrons jump to higher levels and is released when falling back into a lower one, and, based off of the energy that is absorbed/released, you can find the frequency of light.
Added to timeline: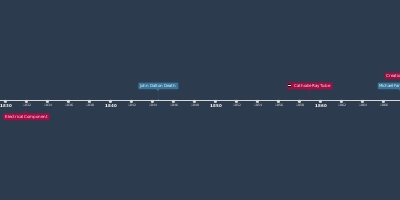 Development and Discovery of Atomic Theory, the Periodic Table, and Radiation
Kelsey West
Date:
Images: