jul 5, 1775 - Olive Branch Petition
Description:
The majority of colonists didn't want to break away from Britain, they still believed King George III was their rightful ruler. So, they wrote the Olive Branch Petition which basically said that they didn't want to break away, they wanted to have they're complaints considered, and they would put their weapons down once Britain agreed. They sent this to the king because they disagreed with the parliament but he didn't even read it, he declared the colonies as rebels and passed an act that allowed British ships to take colonists' if found at sea and closed the colonies exports.
Added to timeline: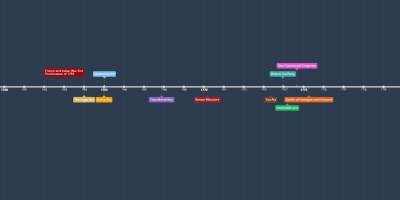 American Revolution timeline
The Events leading up to the American Revolution.
Date:
Images: