jul 4, 1776 - Declaration of independence
Description:
Thomas Jefferson, John Adams, Benjamin Franklin were all signers of the Declaration of Independence. Congress revised one fifth of the whole text. This declaration talked about a new government for America. This declaration was another thing that enraged the British.
Added to timeline: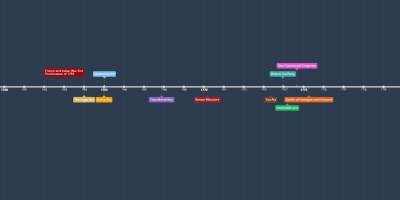 American Revolution timeline
The Events leading up to the American Revolution.
Date:
Images: