jan 8, 2013 - First drone With camera/ Drone Delivery
Description:
The release of DJI's Phantom 1 quadcopter drone, followed by the Phantom 2, saw camera equipped UAVs enter the market for the first time. The Phantom 1 was able to mount a Go Pro, opening a whole new world of aerial photography and cinematography possibilities to hobbyists. DJI's UAV products quickly gained popularity and made their way into the mainstream market.
Benefits: Humans are now able to see what a bird sees, or is to dangerous to go up to. This is now able to provie astonishing videos and images.
Amazon delivery:
Amazon's CEO, Jeff Bezos, states that he plans to implement delivery drones to send products to Amazon customers.
Benefits: Drones can be used to deliver something that would be very hard to get to, impossible even, or in faster speeds.
Added to timeline: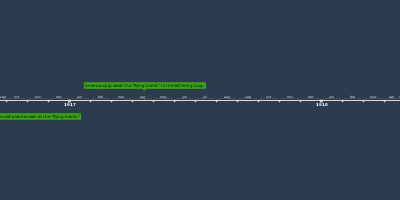 drone timeline
Date:
Images: