jan 23, 2010 - Parrot AR Drone is released.
Description:
The Parrot AR Drone was the first smartphone-controlled quad copter UAV available for consumers. It was first revealed at the International CES 2010 in Las Vegas. Also implemented for the first time, was an IOS application that acted as a control system. The AR Drone was 22 inches (57cm) in diameter, a size that was manageable for consumer use.
Benefits: Technology is becoming more advanced. instead of carrying around a giant controller, take your phone with you and use that.
Added to timeline: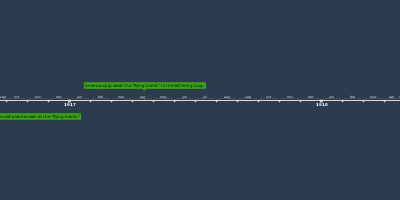 drone timeline
Date:
Images: