dec 17, 1985 - A new drone is developed
Description:
In 1986, United States and Israel form a joint effort to produce the RQ2 Pioneer Reconnaissance drone. This drone had multiple abilities: to reconnaissance, surveillance, and target acquisition
benefits: drones are becoming more effective and are becoming more effective. The effect of land loss is lowered because it isn't the type that will bomb unlike the next development.
Added to timeline: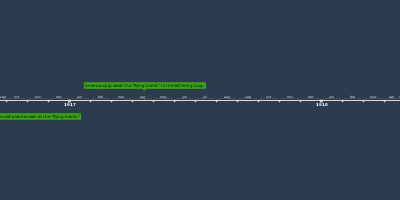 drone timeline
Date:
Images: