dec 21, 3985 BC - CANOE
Description:
Types of cargo: in the old age it were transporting people, and some goods not very heavy.
Structure of ship: 
1. Boat
2. Stern
3. Hull
4. Seats
5. A horizontal mast near the top of the hull
6. Regala (Top of the hull)
7. Compartment containing a blocking foam (to prevent the canoe from turning over)
Capacity: the canoe was able to transport several people with food and water plus 100 kg of cargo to a measure of 4km/h driving with oars without problems.
Equipment/Accesories: Oars
Added to timeline: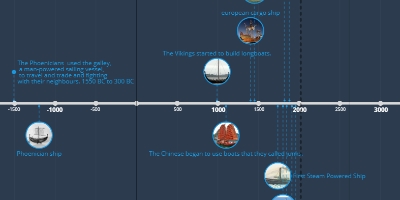 evolution of ships
Date:
Images: