oct 30, 3987 BC - Cayuco
Description:
- Types of cargo: it transport people.
- Structure of ship: is a flat-bottomed canoe built by the emptying of a tree trunk, sometimes a palm trunk, usually a leafy softwood like Ceiba.
- Capacity: are occupied or overloaded by between 20 and 45 people.
- Used by irregular African immigrants to try to reach Europe through the Canary Islands and Cape Verde from Morocco, Sahara, Mauritania and Senegal. Being too fragile or small for the open sea, their occupants often perish.
Added to timeline: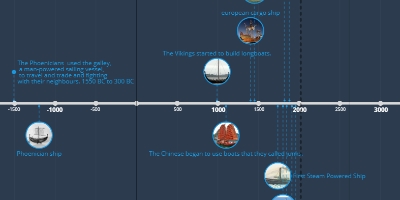 evolution of ships
Date:
Images: