mar 6, 1485 - THE HOY
Description:
- Origin:
The hoy originated in Flanders in the 15th century.
- Structure:
single-masted vessel usually of 25-80 tons
- Type of cargo:
Used a coaster or on short sea routes, as well as a lighter. The type would evolve in the 16th and 17th, only finally disappearing in the early 19th century.
Added to timeline: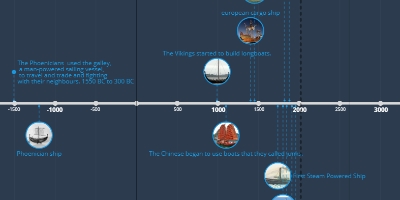 evolution of ships
Date:
Images: