nov 6, 1401 - CARAVEL
Description:
Types of cargo: Caravels were used by the Portuguese and Castilians (Spain) for the oceanic exploration.
Structure of ship:
1- Three masts
2- Sail
3- Shallow Keel
- Capacity: around 50 and 200 tons.
- Equiments/vessel: The limited capacity for cargo and crew were their main drawbacks, but did not hinder its success.
Added to timeline: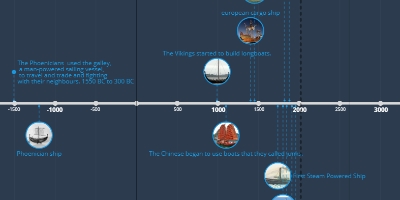 evolution of ships
Date:
Images: