oct 19, 1677 - La Salle
Description:
Born: November 1643
Origin: France
Permission: King Louis XIV of France
Motivation: Was obsessed with exploration and finding new land.
Where did he go?: He explored the Great Lakes Region 1677
Accomplishments: Built a network of forts across the Great Lakes
Interesting fact: The last ship that was in La Salle's possession, was crashed by a drunk driver.
Added to timeline: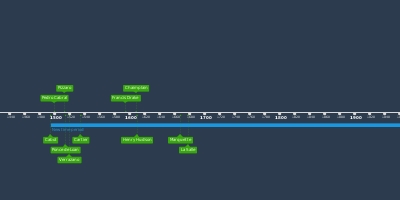 European Explorers
Date: