oct 19, 1519 - Verrazano
Description:
Born: 1485
Origin: Florence, Italy
Permission: King of Italy
Motivation: Verrazzano was ultimately looking for a passage to the pacific to Asia.
Where did he go?: When he was attacked by the Spanish, they were able to spot land in what is now known as Cape Fear, North Carolina. 1520
Accomplishments: He discovered New York Harbor, Block Island, Narragansett Bay.
Interesting Fact: He was eaten by cannibals.
Added to timeline: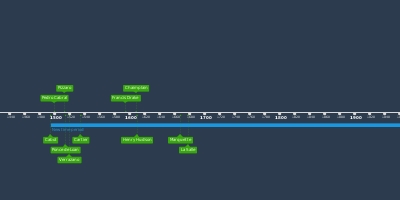 European Explorers
Date: