jan 1, 1595 - Francis Drake
Description:
-Drake: Born: Between 1540 and 1544
Origin: England
Permission: Queen Elizabeth I of England
Motivation: Drake wanted to find a passage to the Atlantic from South America.
Where did he go?: Traveled to what is now Vancouver, Canada. 1595
Accomplishments: Was the very first Englishman to circumnavigate the globe.
Interesting Fact: He was one of the first British Slave trader.
Added to timeline: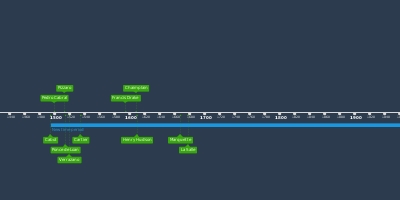 European Explorers
Date: