aug 7, 1494 - Cabot
Description:
Born: Liverpool, England
Permission: King Henry VII of England
Motivation: Also (just like Columbus) tried to find a faster trade route to Asia.
Where did he go?: On the coast of North America (in the Canada area) 1497
Accomplishments: When he found this new land, this was one of the building blocks for England's rise to power.
Interesting Fact: Someone gave him 10 dollars for finding new land
Added to timeline: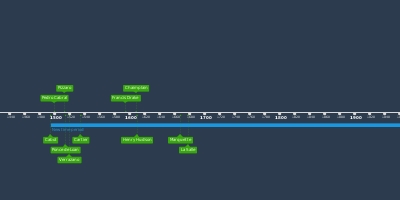 European Explorers
Date: