apr 19, 1917 - America upgraded the "flying bomb" to the kettering bug.
Description:
Development of the Kettering Bug, formally called the Kettering Aerial Torpedo, started in April 1917 in Dayton, Ohio after the U.S. Army asked inventor-engineer Charles F. Kettering to design an unmanned flying bomb with a range of 40 miles. Kettering assembled his team, including Orville Wright, and worked on this project. However, the completion was to late, and did not fly into war.
Benefits: the benefits of this is that people were curious enough to keep looking into this instead of thinking, oh, i guess i'm stuck with this.
Costs: people are putting their curiosity to war efforts instead of putting to a more effective use. this results in bloodshed and destruction of architect and other such significant places
Added to timeline: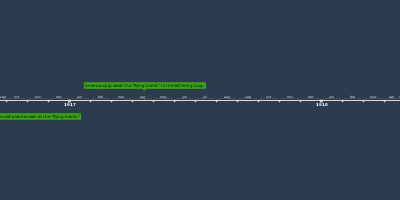 drone timeline
Date:
YouTube: