dec 17, 1903 - The Write brothers fly the first controlled aircraft
Description:
This is significant because the balloon was uncontrolled by man, while the Write brothers invention opened up the idea of controlling the aircraft.
benefits: now can control flying vehicles. instead of depending on the wind to move bombs (which did not work) we can actually control what it is that we are doing, this way we are saving lives, however, as we will see it did go to this fullfilment.
Added to timeline: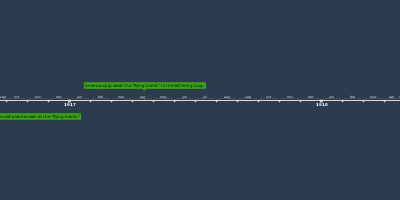 drone timeline
Date: