jan 2, 1178 - 1178 Temujin gains the trust of Ong Khan
Description:
After marrying Borte, at some point in 1178 the two presented a gift of Black Sable to One Khan, which he accepted. Upon accepting the gift he accepted Temujin as his own.
Added to timeline: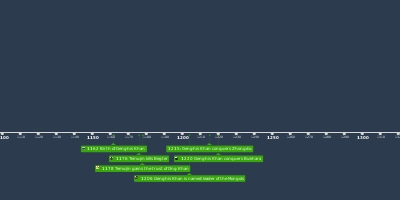 AP History Project Part 3
The timeline of Genghis Khan and the Making of the Modern Wo...
Date:
Images: