jan 1, 1979 - Group L&H Insurance Co. vs Royal Drug
Description:
Business of Insurance:
1. Insurer spreads/underwrites policyholder's risks
2. Direct contractual agreement
3. Activity is unique to entities within the insurance industry
Continues to be used today
Backstory:
Independent pharmacies in Texas sued Blue Shield + 3 other pharmacies.
They said they violated Sherman Antitrust Act by fixing retail prices of drugs and steered patients via cost-sharing.
They lost because it didn't meet any of the three criteria.
Added to timeline: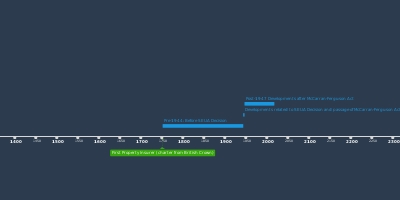 Exam 6 - History of Insurance
Date: