mar 6, 1774 - Intolerable Acts
Description:
After the colonists' repeated rebellion against the British, they made the Intolerable Acts, these acts were made to try to force the colonists into submission. Some of the acts were the closing of the Boston Harbor, making British officials immune to prosecution in the colonies, and a new quartering act.
Added to timeline: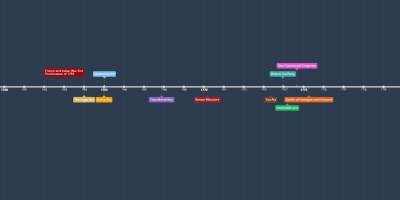 American Revolution timeline
The Events leading up to the American Revolution.
Date:
Images: