dec 16, 1773 - Boston Tea Party
Description:
As a protest against the Tea Act colonists dressed as Native Americans and when the ships of imported tea arrived, they dumped 342 crates of tea into the sea. the colonists still had to pay for this tea.
Added to timeline: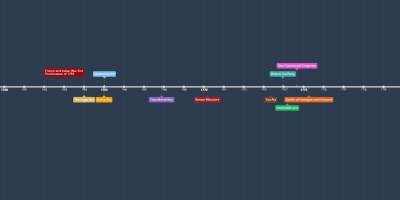 American Revolution timeline
The Events leading up to the American Revolution.
Date:
Images: