may 10, 1773 - Tea Act
Description:
Britain had most of the control over the Tea industry at the time and they were doing pretty well, however, there was an East Indian company they owned that wasn't doing that well so they granted it monopoly over the American tea trade and raised its price. As before, and rightfully so, the Colonists were upset and began drinking coffee instead. This was the cause of the Boston Tea Party.
Added to timeline: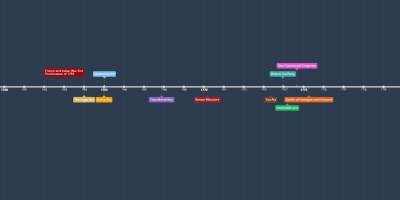 American Revolution timeline
The Events leading up to the American Revolution.
Date:
Images: