mar 5, 1770 - Boston Massacre
Description:
While British soldiers were getting ready to leave Boston, after the Quartering Act had been removed, colonists started to provoke them causing them to fire into the crowd and kill 5 people. Crispus Attucks and five others were killed that day, the youngest were 17 years old. it was called a "massacre" by the colonists. This made almost all colonists dislike Britain, no longer were they in any way loyal.
Added to timeline: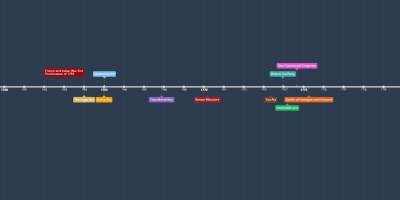 American Revolution timeline
The Events leading up to the American Revolution.
Date:
Images: