nov 20, 1767 - Townshend Acts
Description:
After the outrage and boycotting of the Stamp Acts the British weren't making any money, they were losing it. So, a Chancellor of the Exchequer proposed an idea that the parliament really liked, the Townshend Acts named after said Chancellor.
It taxed glass, lead, paint, wine, fruits, and paper.
Added to timeline: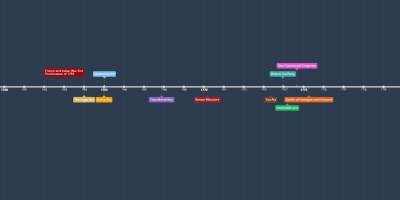 American Revolution timeline
The Events leading up to the American Revolution.
Date:
Images: