jan 1, 1765 - Stamp Act
Description:
The Stamp Act was another way the British tried to raise money from American colonists, this time taxing papers and documents. This was the last straw for the colonists and they began boycotting British products and sometimes even had violent protests.
Added to timeline: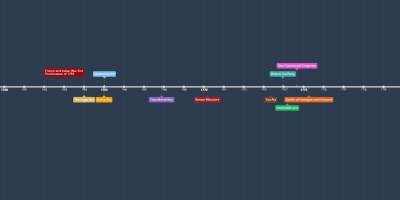 American Revolution timeline
The Events leading up to the American Revolution.
Date:
Images: