jan 2, 1764 - The Sugar Act
Description:
After the war, Britain was in debt so they decided to tax the colonies on sugar and molasses imported into the colonies. it also gave Britain more power to handle smuggling to avoid taxation. This taxation without representation is what upset colonists, but they did not take immediate action.
Added to timeline: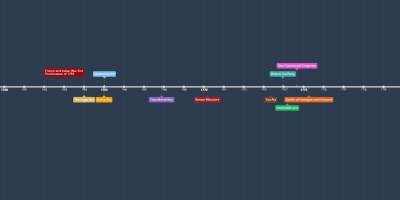 American Revolution timeline
The Events leading up to the American Revolution.
Date:
Images: