jan 2, 21 - Foundation of Camp Frosty
Description:
Great Adventurer Randy manages to get 6 Newporters to start a settlement on the coast of Hilly. Due to a sudden snowstorm, the settlers hastily move into a nearby cave and set up camp there.
Added to timeline: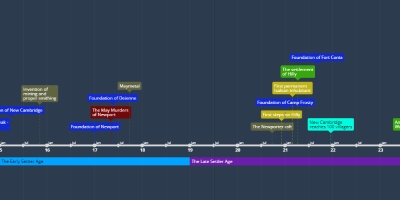 Isakia
The history of my childhood universe "Isakia". Only the basi...
Date: