mar 13, 0 - The return of the ladybug
Description:
Fellow scientist Elli Reimann manages to teleport the chipped ladybug back to Earth, proving that the new reality is stable. Camarillo subsequently names the new universe "Isakayam", "its universe" in Hindi.
Added to timeline: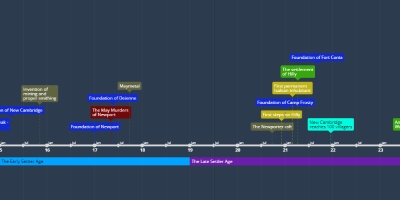 Isakia
The history of my childhood universe "Isakia". Only the basi...
Date: