sep 27, 1928 - 2nd PVAMU Hospital Burns
Description:
In the late night of September 26, 1928, or early morning of September 27, 1928, a fire burned down the entire hospital and all of its' equipment.
Added to timeline: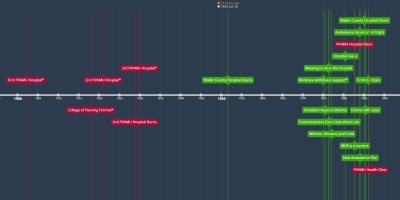 Waller County Hospital History
Red is for Hospitals/Health on PVAMU. Green is for the Walle...
Date: