may 15, 2013 - Scientist successfully transfer human embryonic stem cells.
Description:
A group of scientists in Oregon successfully used stem cells to help match the cells of an eight month old baby with a skin disease. Scientists used the same cloning technique as Dolly the sheep to recreate the first stem cells. This is the first major advancement in stem cell research used on humans
Patients suffering from medical problems such as diseases and cancers are stakeholders in this matter. If the trials succeed their lives could change drastically. If stem cells could lead to cures for terminally ill patients then they should have a voice in the ethical debate.
Added to timeline: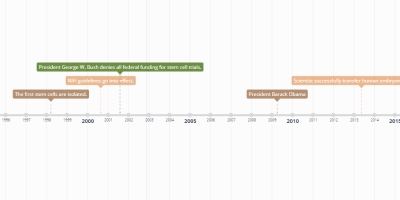 CM Timeline
Date:
Images: