apr 4, 2009 - President Barack Obama allows federal funds to go to embryonic research.
Description:
The former president reviewed George Bush's stem cell plan. Obama repealed the executive order. The new plan issued a green light on federal funded embryonic cell research. Later in 2016, the former president turned the act into a law.
The tax paying citizens are stakeholders because their money could be used in trials studying stem cells. The government is also a stakeholder because their decisions should reflect the majority of the United States populations opinions.
Added to timeline: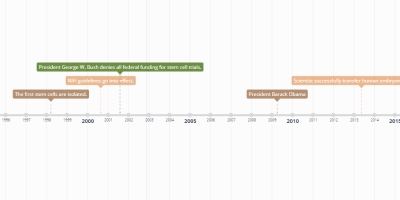 CM Timeline
Date:
Images:
YouTube: