aug 25, 2000 - NIH guidelines go into effect.
Description:
The National Institute for Health (NIH) established Guidelines for Research Using Human Stem Cells. Embryonic stem cells must be from private companies from frozen embryos from fertility clinics. They must only be used for the trials purposes. The cells must be extras from clinics and obtained with the consent of the donor.
Pharmacies and biomedical companies are stakeholders in the stem cell debate. These companies need to know what is being tested in order to create new medicine to help with side effects or develop new products that will help the patients in the trials.
Added to timeline: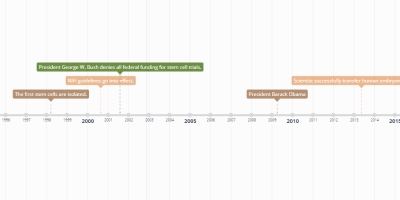 CM Timeline
Date:
Images: