mar 19, 1998 - The first human stem cells are isolated.
Description:
James Thomson of the University of Wisconsin in Madison and John Gearhart of Johns Hopkins University were the first to successfully isolate embryonic stem cells. This process made the possibility of stem cells replicating and aiding tissue a reality.
The first viewpoint on stem cell research is that it is ethically understandable because of the knowledge gained and lives the cures will save. The death of embryonic cells will lead to cures in diseases and terminally ill patients. This viewpoint is significant because it shows the sacrifice people are willing to make to find cures.
Added to timeline: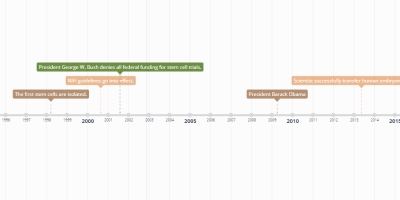 CM Timeline
Date:
Images: