jan 1, 1953 - Watson and Crick discover the structure of DNA
Description:
|1953|
During the 19th century Mendel showed how human characteristics are passed between generations. Then new technology (electron microscopes) allowed scientists to analyse cells in greater detail and they discovered that every cell in the body contains DNA.
Watson and Crick then worked out how the genetic codes of DNA fitted together before eventually discovering the structure in 1953.
The discovery of the structure of DNA and the Human Genome Project has lead to:
- A better understanding of some genetic
conditions such as down syndrome
- Predicting the genetic probability of getting
cancer
- The discovery of stem cells and their uses
However there is still no:
- Cure or effective treatment for most genetic
conditions
- Way of preventing most genetic diseases
Added to timeline: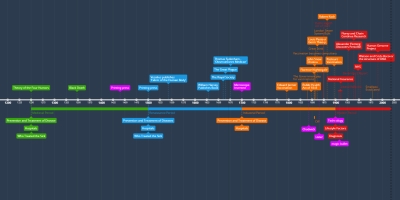 GCSE Medicine
Work in progress
Date: