dec 30, 2009 - A Melting Pot of Signs, an index of TTSL was published by the Ministry of Development in 2010 although it had very limited distribution. It provided signs for around 500 English words. In its introduction it claims that sign language was non-existent on the island before the onset of formal Deaf education, however this has since been proven wrong.
Added to timeline: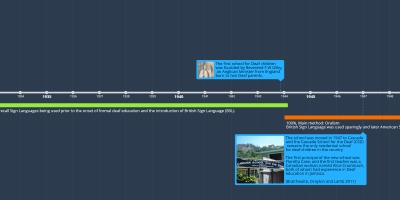 The History of TTSL in Trinidad
A brief history of Trinidad and Tobago Sign Language (TTSL) ...
Date: