apr 6, 402 - Battaglia di Pollenzo
Description:
http://dare.ht.lu.se/
In 401 when Alaric and the Visigoths invaded Italy and threatened Milan, where Honorius was living, Stilicho summoned troops from the Rhine frontier and from Britain to strengthen his army, and in 402 he engaged the Goths at Pollentia (Pollenzo, near modern Bra). The battle, fought on Easter Sunday, April 6, resulted in an incomplete victory for Stilicho, but he captured the Gothic camp. Alaric then marched toward Etruria, but after negotiations he agreed to withdraw from Italy.
Added to timeline: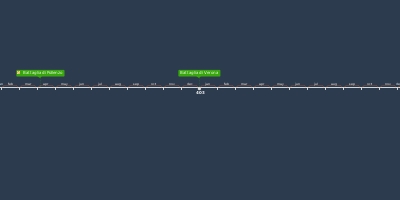 Il nuovo nastro di tempo
Date:
Images: