dec 30, 1953 - Outlaw Biker Films
Description:
Spawned by the success of "The Wild One", Outlaw Biker Films typically focus around characters who are members of rebel motorcycle-riding clubs. A few examples of films in this genre include "Motorpsycho", "Hell's Angels on Wheels", "The Born Losers", and "Easy Rider".
Image: (Film poster for "The Wild One". Columbia Pictures. 1953.)
Added to timeline: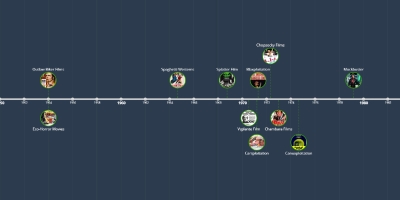 The Many Types of Exploitation Films
An exploitation film is a film that attempts to profit by fo...
Date:
Images: