apr 28, 1972 - Chopsocky Films
Description:
So-called "Chopsocky Films" are films made in Taiwan and Hong Kong in the '60s and '70s. The phrase "Chopsocky" was coined by Variety magazine to refer to movies attempting to emulate the success of "Five Fingers of Death", otherwise known as "King Boxer", which released in 1972. These films are characterized by cheesy storylines, bad English translations, cheap special effects, and frequent violence. Some films in this genre include "Master of the Flying Guillotine", "Hand of Death", and "Five Deadly Venoms".
(Image: Poster for "King Boxer". 1972.)
Added to timeline: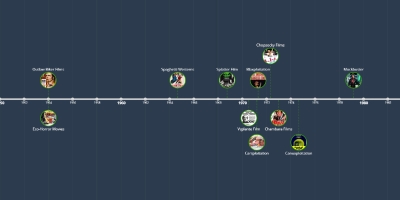 The Many Types of Exploitation Films
An exploitation film is a film that attempts to profit by fo...
Date:
Images: