oct 1, 1968 - Splatter Films
Description:
Popularized by the release of George Romero's "Night of the Living Dead" in 1968, the Splatter Film subgenre typically involves graphic portrayals of gore and violence. Heavily censored by a government that had previously not dealt with simulated violence of such a scale, the subgenre was extremely popular nonetheless, with film-makers such as Herschell Gordon Lewis building entire careers around Splatter Films. Some films in the genre include "Blood Feast", "The Gruesome Twosome", "The Wizard of Gore", and "Psycho".
(Image: "Night of the Living Dead" poster. Image Ten. 1968.)
Added to timeline: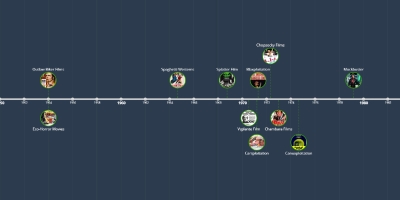 The Many Types of Exploitation Films
An exploitation film is a film that attempts to profit by fo...
Date:
Images: