dec 30, 1972 - Chambara Films
Description:
A subset of the samurai films that have been popular throughout Japanese history, Chambara films combine typical samurai narratives, which typically are set in medieval Japan and are focused around the lives and struggles of the Japanese samurai, with exploitation film-making. As such, Chambara films were often more predisposed to exaggerated violence and explicit sexuality. A few examples of this include the "Hanzo the Razor" series, "Lady Snowblood", "Lone Wolf and Cub", and "Sex & Fury".
(Image: "Hanzo the Razor". Letterboxd.com. 1972.)
Added to timeline: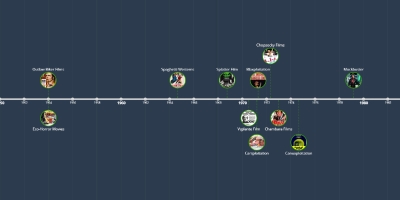 The Many Types of Exploitation Films
An exploitation film is a film that attempts to profit by fo...
Date:
Images: